The hot water tank could be fueled by a number of different fuel sources natural gas, electric, or solar.
The type of fuel used will significantly impact home operating costs.
Insulating a hot water tank with a specifically designed insulating blanket will save money in the long run by keeping hot water hot, reducing the need for water to be heated and reheated as it sits, waiting to be used.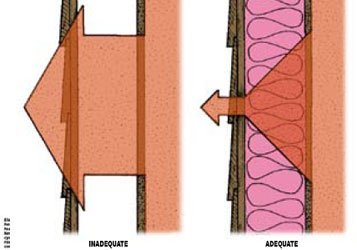 If the walls are uninsulated, a lot of heat could be escaping from the home, drastically increasing home operating costs. New home building code requires that basements are fully insulated. Even if the basement is finished, be sure to see what sort of insulation is behind the walls – if the basement was finished many years ago, it is likely that the insulation that exists is inadequate.